Attention food enthusiasts, prepare your taste buds for a culinary journey, as three beloved locations within Walt Disney World Resort are undergoing a menu makeover. The culinary teams at Disney Resort hotels have been diligently crafting a delightful array of dishes and beverages set to tantalize your senses. Starting October 11, Geyser Point Bar & Grill at Disney's Wilderness Lodge, Three Bridges Bar and Grill at Villa del Lago at Disney's Coronado Springs Resort, and Banana Cabana at Disney's Caribbean Beach Resort will unveil an array of new offerings to please every palate.
Let's dive into the exciting culinary transformations happening at these three enchanting locations.
Photo by Valeria Boltneva
Embark on an adventure to Disney's Wilderness Lodge and discover Geyser Point Bar & Grill, nestled poolside and lakeside. This spot, known for its delectable offerings, continues to impress with both classics like the iconic Bison Burger and new additions. Among the highlights are the Crispy 'Peking' Ribs, bathed in a delectable Peking sauce with cashews, and the Geyser Chicken Wings, now available in two enticing flavors – Thai Chili or Sriracha Buffalo. The Charcuterie Flatbread, a delightful fusion of salami, brisket, chorizo, bacon, and smoked gouda beer cheese, is a must-try, along with the unique Turkey BLT Sandwich featuring house-smoked black pepper turkey, candied bacon, and avocado puree.
Photo by Karolina Grabowska
For plant-based enthusiasts, three new offerings are stealing the show. Indulge in the "cheesy" goodness of Macaroni and 'Cheese' Bites, savor the flavors of the Vegetable Burger with 'Cheese,' or opt for the Multigrain Salad with Tofu, a delightful blend of mixed greens, wild rice, bell peppers, and sesame vinaigrette.
Complementing these delectable bites is the return of the Pineapple Mule, a refreshing concoction featuring Uncle Nearest 1884 Small Batch Whiskey, Hella Cocktail Co. Ginger Bitters, pineapple juice, ginger beer, and mint, available not only at Geyser Point Bar & Grill but also at over 40 Disney Resort hotel bars and lounges.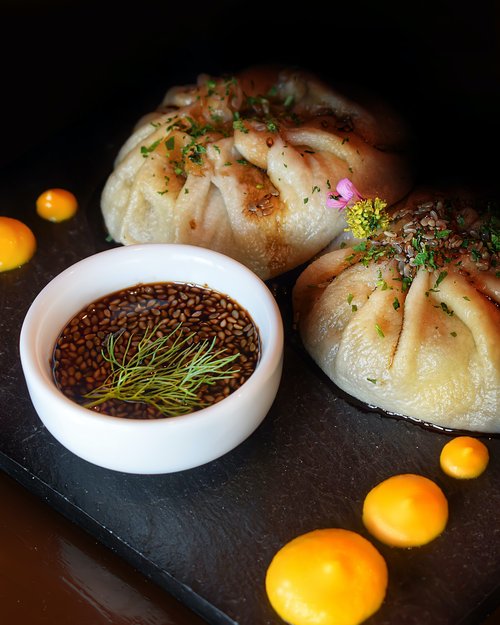 Photo by Agustin Navarro
Transitioning to the vibrant Three Bridges Bar and Grill at Villa del Lago in Disney's Coronado Springs Resort, get ready for an explosion of flavors. Adding to its already enticing menu, the Korean Fried Chicken Bao Buns with lime mayo, sweet-and-spicy gochujang sauce, 'kimchi' pickles, and radish promise a taste sensation. The Tamarind Soy-glazed Pork Ribs and Ceviche Classico offer unique and delicious alternatives. The Villa del Lago Wedge Salad, featuring baby iceberg lettuce, chorizo, bleu cheese, marinated tomatoes, and avocado dressing, is a refreshing choice with the option to add grilled shrimp or chicken for protein lovers.
Photo by Los Muertos Crew
Entrees take center stage with the Pork Carnitas Tacos, offering a trio of sauces, cotija cheese, and pickled vegetables, the indulgent Three Bridges Signature Burger, and the Plancha-seared Mahi Mahi and Shrimp expertly paired with basmati rice, bok choy, Thai red coconut-curry sauce, and mint.
Plant-based diners can rejoice, as favorites like Guacamole, Roasted Corn Dip, and 'Poke' Bowl (now available with tofu) remain on the menu.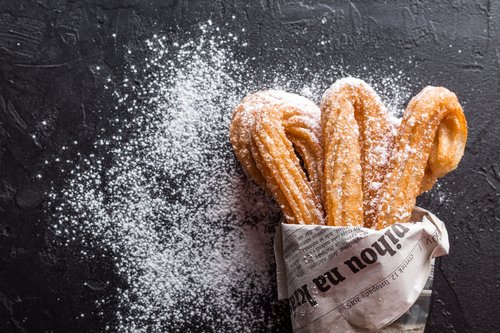 Photo by Pixabay
Save room for dessert, as the Warm Churros now come with three enticing dipping sauces – tequila caramel, spiced chocolate, and mango-chamoy. Another sweet addition is the Coconut Flan with passionfruit sauce, mango, and hibiscus.
Quench your thirst with three new beverages, including the Cold Brew Old Fashioned, Tinto de Verano, and the non-alcoholic Tropical Coconut Cooler.
Photo by Alena Shekhovtcova
Finally, head to Disney's Caribbean Beach Resort, where Banana Cabana is introducing a host of delectable additions. Try the Banana Cabana Burger with Caribbean barbecue, tomatillo-jalapeño cream cheese, pineapple salsa, and plantain crunch, paired with crispy french fries. Wing enthusiasts will delight in the Grilled Wings with new sauce flavors – Rum Barbecue and Guava Buffalo – alongside the classic Jamaican Jerk.
Photo by patrick le on Unsplash
Seafood lovers can indulge in the Seafood Fritters with passion fruit aioli or the Coconut Shrimp served with citrus-chili sauce and french fries. For a tropical ambiance, visit on Fridays and Saturdays when Banana Cabana features a live steel drum band.
With these enticing offerings, whether you crave sweet or savory, the culinary adventures at Disney Parks are boundless.
Want to try out these restaurants? Use Mouseseats to find reservation openings!